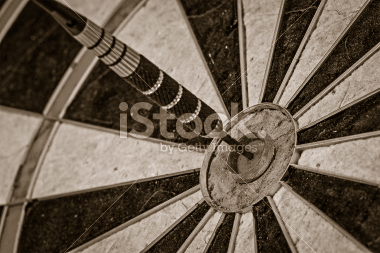 On Target. On Time. On Budget.
On Target.
Your marketing must hit its target. Must. This is unconditionally critical. Vital. Essential. If it's not, you're simply spending money that is doing you absolutely no good. In fact, you might actually be harming your business by "muddying the water," both in the planning you try to do and in the message your target audience is getting (or not getting) from you.
When you work with us you'll learn we ask a lot of questions. And we listen very carefully to your answers. We know that most of our clients have a very good idea who their target audience is and what they want to tell them. What they don't know is how to say it effectively. For any number of reasons their message is missing its mark and they know it. That's where we come in. We help you filter out the extraneous noise. We are skilled and experienced at helping you prioritize your messages and deliver them to your target audience in a way that speaks directly and powerfully to the very heart of their need for you.
The end result is marketing that hits the right people with the right message and capitalizes on your brand.
Not one that misses the mark and wastes everything.

On Time.
We don't miss deadlines. Period.
 
On Budget.
What we say it's going to cost, it costs.
"Great to work with. They really listen to your needs and their creativity is stellar. What a terrific team!"
– Dean Cotlow, Cotlow Company